Upcoming Event: Club Picnic after Meeting, 8 July at 11 AM
Next Event: Club Meeting, 26 August at 11 AM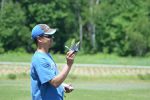 We are a group of men and women who enjoy the hobby of RC flying. We have different levels of commitment to the hobby, but we all have the love of RC flying in common.
We have beginners and we have incredibly accomplished pilots within our membership.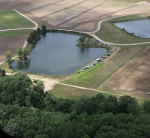 Our field includes a grass runway and a pond for water operations aligned on either side of our parking / pit area with daily operations.
The field is active on weekdays; not just weekends, but Sundays bring out the most varied craft.
On a given Sunday you may see 200cc gas-powered aircraft, float planes, boats, helicopters, EDF jets, sailplanes and any other type of RC craft or vehicle you can think of. Many of our members fly only electric power.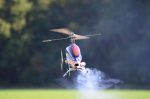 We try to limit the size of our membership in order to give everyone a chance to fly on a given day, but that doesn't mean you are not welcome to visit our field and talk RC with us; perhaps even fly as a guest.
We welcome visitors new and old to the hobby and our members are ready to help with any questions you might have about our club or RC in general. Instructors work with students via Buddy Box; wireless and wired.
Look around the site and see what we do. Above all, have fun!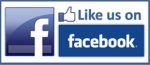 Courtesy of Jim Neuville